LEAP Dialogues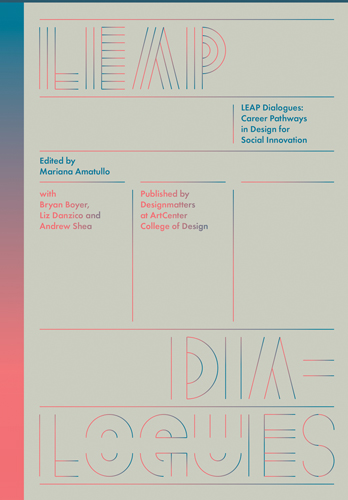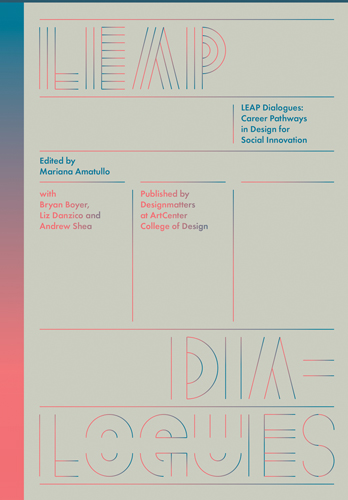 LEAP Dialogues
LEAP Dialogues: Career Pathways in Design for Social Innovation
Published by Designmatters at ArtCenter College of Design
Edited by Mariana Amatullo, Bryan Boyer, Liz Danzico, Andrew Shea.
LEAP Dialogues: Career Pathways in Design for Social Innovation is a first-of-its-kind book that explores the new careers in the emergent field of design for social innovation with contributions from 84 leaders from across disciplines and sectors.
These contributors encompass diverse points of view, stories and experiences about key issues, creating a multilayered picture of how this field is being shaped. The book's distinctive framework, presented through a series of informal dialogues interposed with first-person essays, "day-in-the-life" entries and case studies, addresses the spectrum of challenges and opportunities for those building careers in design for social innovation, and for the organizations looking to support those careers. The unexpected pairings of perspectives in the dialogues push each other to uncover insights and ideas that are at times provocative, at times reflective, at times informative--but always engaging and accessible.
The professional landscape for design in social innovation has reached a critical moment. Designers are now acting as mediators, synthesizers and key contributors of social and environmental challenges at a strategic level. Organizations are recognizing that designers bring a unique set of abilities and methods for developing human-centered artifacts, services, environments and systems.