Raymond Pettibon: To Wit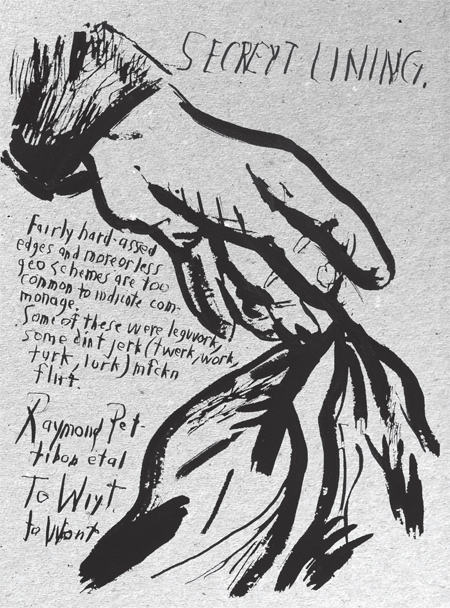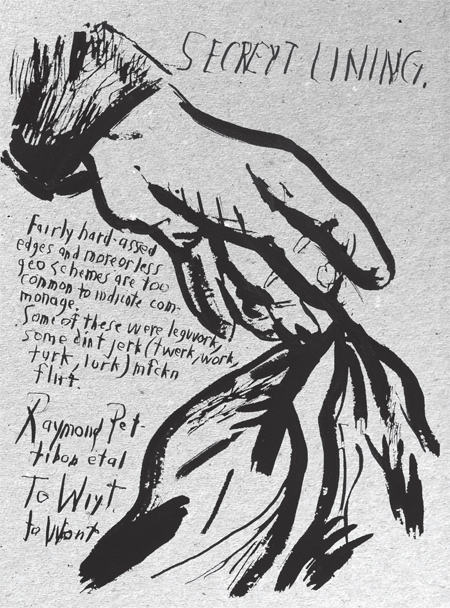 Raymond Pettibon: To Wit
Published by David Zwirner
Text by Lucas Zwirner. Interview by Kim Gordon.

In the summer of 2013, Raymond Pettibon (born 1957) converted the David Zwirner exhibition space into an improvised studio, in order to prepare the drawings and collages for his critically acclaimed show at the gallery. The works ranged from depictions of Joe DiMaggio as a young boy, Bob Dylan and the comic strip character Bazooka Joe to pieces dovetailing popular imagery with quotations from Marcel Proust, William Faulkner, Henry James, Gustave Flaubert or the Bible, and addressing themes of violence, humor, sex, evolution, religion, politics, literature, youth, art history and sports. This volume documents both the making of these works during Pettibon's intensive tenure in the space and the finished works themselves. Boasting a drawing made especially for the cover, Raymond Pettibon: To Wit includes an essay by Lucas Zwirner titled "A Month with Raymond" that describes the show's making and offers fresh observations on the relationship between word and image, and reading and writing, in Pettibon's art. This essay is complemented by a selection of black-and-white photographs from Andreas Laszlo Konrath, who also documents the creation of these works, and an interview with Pettibon by artist and founding member of Sonic Youth Kim Gordon, who first encountered Pettibon's work in the early 1980s in Los Angeles.
A wonderful documentation of one of Pettibons most impressive efforts. If you already admire Pettibon or are new to his work, this book is a great insight into his working methods as well as a collection of rare photographs of his process.